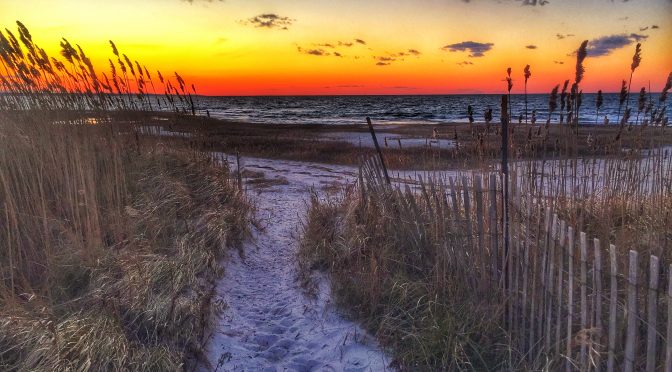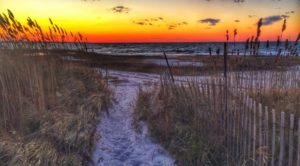 Eastham, one of the first four original towns founded on Cape Cod, was first visited by Samuel Champlain in 1606. Myles Standish next visited Eastham in 1620 at First Encounter Beach. Pilgrims later settled Eastham in 1644 and the town was officially incorporated in 1651.
As with the other towns of the lower Cape, the thick dense forest of Eastham was cleared for lumber and fuel and to create fields for the town's greatest crops: asparagus and Eastham turnip. Bordering Orleans, the business hub of the lower Cape, Eastham has maintained its air of quaintness and rural, small town appeal. The creation of the National Seashore in 1961 helped maintain that appeal.Activities/Places of Interest: From historical landmarks to the Cape Cod Rail Trail, Eastham offers a variety of activities for visitors and locals alike.
Site of the First Encounter: 
Located at First Encounter Beach, off Samoset Road. There is a monument commemorating the first meeting between Native Americans and a scouting party from the Mayflower.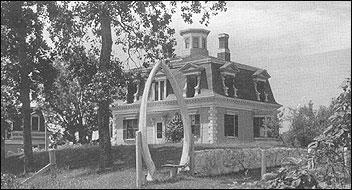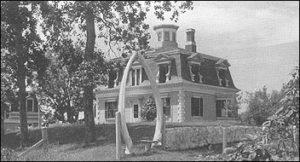 Captain Penniman House: 
Fort Hill Road, off Route 6. This Victorian House was built by the captain of a whaling vessel in 1876. Tours of the house are available. While you are there, don't miss the wonderful walking paths at Fort Hill. Information about the Captain Penniman House, Fort Hill and any other National Seashore site is available at the 
Cape Cod National Seashore website
 or by visiting the 
Salt Pond Visitor's Center
 just off Route 6.
Nauset Light: 
At Nauset Light Beach. The lighthouse was built in 1877 and was located in Chatham until it was moved to Eastham in 1923. 
The Nauset Light Preservation Society
 was formed to combat the problem caused by the erosion on the cliffs. In 1996 the lighthouse and oil house were moved to a safer place and restored. The keeper's house was moved in 1998. Tours of the lighthouse are available. Don't miss the short walk to the Three Sisters on Cable Road.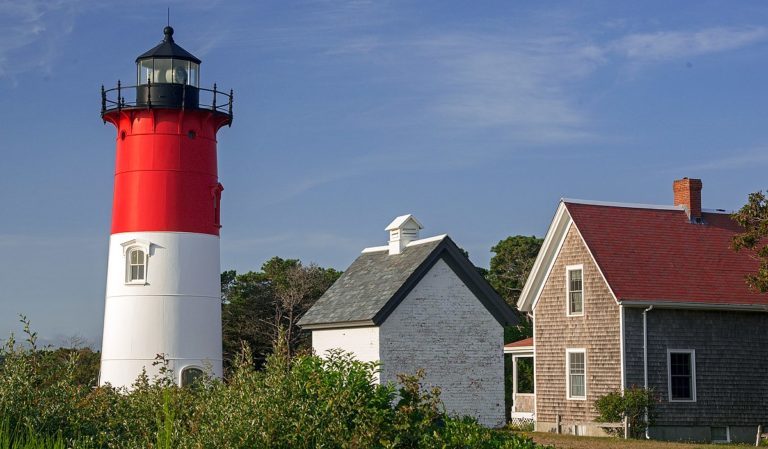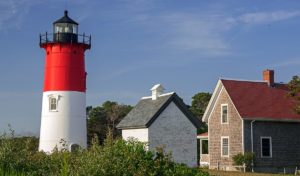 Cape Cod Rail Trail: The Rail Trail is a 30 mile bike path that cuts a trail through the towns of Dennis, Harwich, Orleans, Brewster, Eastham and Wellfleet. With a map of the trail it is easy to pick it up in any of the towns above. There are many bike rental shops in each of the towns. Give us a call for details. Remember: helmets are mandatory for small children and encouraged for adults.
Eastham Beaches: Eastham has some of the most glorious beaches on Cape Cod. From the scenic, crashing wave beaches of the ocean side (Nauset Light, Coast Guard Beach) to the peaceful flats of the bay side (First Encounter, Campground Beach), there is bound to be a beach for everybody. Parking stickers are required for the majority of the Eastham beaches.
Additional information about Eastham is available through the Chamber of Commerce at 508-255-3444 or at their website: www.easthamchamber.com.