Although Plymouth was the final site of their settlement, the Pilgrims first landed in Provincetown in 1620. It was in Provincetown that the Pilgrims drafted the Mayflower Compact before continuing onto Plymouth.
Through the 1800s, Provincetown enjoyed great success as a large and bustling seaport with fishing and whaling as its mainstay. The early 1900s brought the artistic element that still thrives in Provincetown today.
Although fishing still factors into the economy of Provincetown, it is the arts and tourism that predominate. Today, Provincetown is a culturally diverse, collection of interesting and unique people and ideas.
Activities/Places of Interest: If you like to stay busy, Provincetown is the site for you. Exquisite dining, outrageous shows, whale watches, museums, shopping, galleries, beaches, dune tours…the list goes on and on! People watch on Commercial Street or marvel at the fireworks during the Portuguese Festival, learn about the pirate ship Whydah or climb the Provincetown Monument; there is something for everyone.
Pilgrim Monument and Museum: Climb the 252 ft., all-granite Pilgrim Monument erected in 1907 and dedicated in 1910 to the women and men aboard the Mayflower. After you have made it to the top and enjoyed the fabulous views, return below to tour the museum's collection of historical artifacts. Visit www.pilgrim-monument.org or call 508.487.1310 for more information.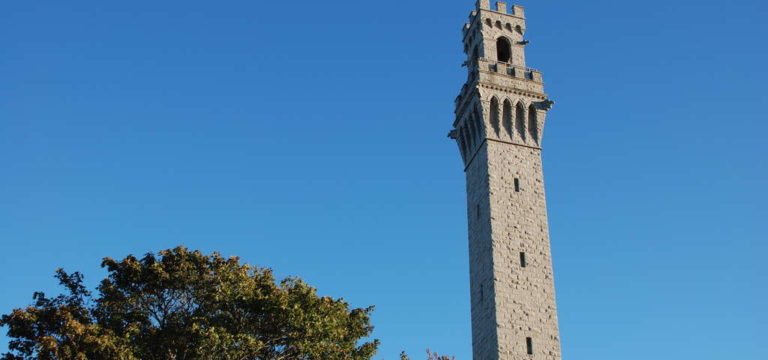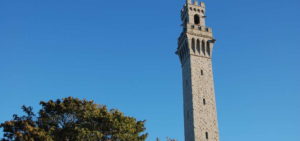 Whydah Museum: Return to the days of marauding pirates as you tour the wreckage and artifacts of the pirate ship Whydah discovered off the coast of Wellfleet in 1983. Visit www.whydah.com or call 508-487-8899 for more information.
Getting Around: Provincetown offers a variety of ways to see the sites. Take the guided trolley tour, or a horse-drawn carriage through town. How about a sunset sail along the shore or a view from above by chartered plane? Perhaps a horse ride through the dunes or a bike ride through the Province Lands is for you. Contact the Provincetown Chamber of Commerce for details.
Galleries, Shops and Restaurants: Commercial Street in Provincetown is home to the most eclectic retail shops, art galleries and restaurants. Commercial Street is indeed, a shoppers delight with unique gifts to suit everyone's taste. From fine dining to some of the best salt water taffy in the world, Provincetown offers something to appeal to every appetite.
Provincetown Beaches: As with the other towns of Lower Cape Cod, Provincetown has some wonderful beaches such as Herring Cove and Race Point. Race Point has the unique distinction of being the spot where the calm waters of the bay meet the crashing waves of the Atlantic – a sight referred to as "the race" by the locals. Parking stickers are required for the majority of the Provincetown beaches.
Additional information about Provincetown is available through the Chamber of Commerce at 508-487-3424 or at their website: www.ptownchamber.com.
Town of Provincetown web site: www.provincetown-ma.gov